The European Parliament adopts agreement for a European health emergency Plan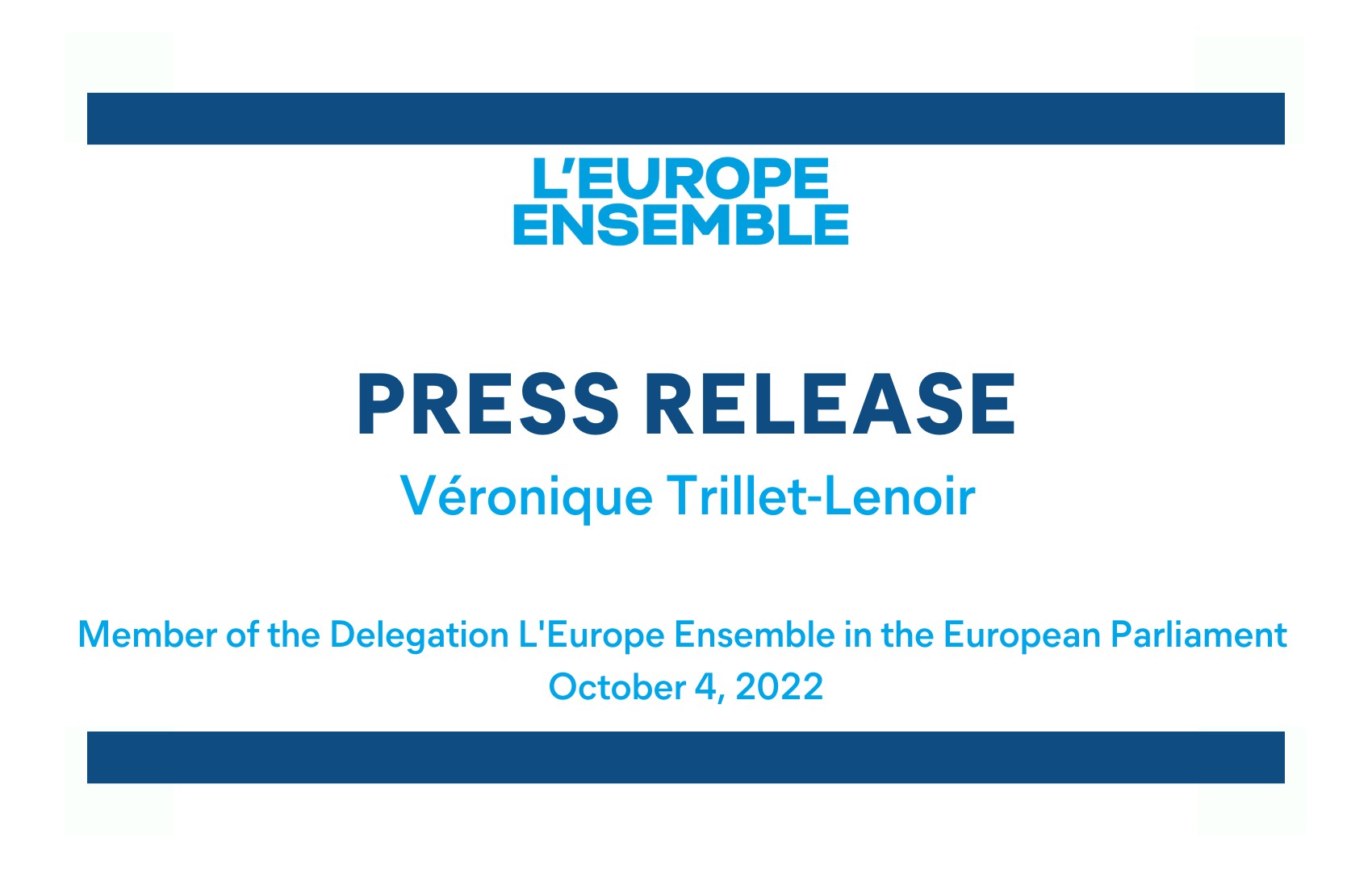 This Tuesday, MEPs adopted the trialogue agreement reached on 23 June by the European Parliament – together with the European Commission and the Council of the European Union – on the "serious cross-border health threats" regulation. This regulation is the political component of the legislative package "Building the European Health Union" and will allow Europe to better anticipate, react and respond to health threats, regardless of their origins.
With this text, the Member States are learning lessons from the Covid-19 crisis and giving impulse to their will to prevent and act together, to get away from our dependence on pharmaceuticals and to better protect the health of European citizens.
Véronique Trillet-Lenoir, European Parliament's Rapporteur on this regulation, defended ambitious objectives during negotiations, so that the EU acquires competences to:
Declare a public health emergency at European level, even before the WHO does so at global level, in order to act immediately and autonomously.
Assess and strengthen EU and national preparedness and response planning for health threats through stress tests in Member States, including checking the status of medical supplies.
Integrate prevention and health education into all European and national policies.
Better define the rules for joint procurement of medicines and medical equipment, based on the model of vaccines, and impose greater transparency towards the European Parliament and citizens in drawing up of contracts and greater coordination in purchasing. Furthermore, the revision of the pharmaceutical legislation package, planned by the European Commission for 2023, will make it possible to ratify a real Europe of medicines.
Establish an independent Scientific Council to guide the Commission and Member States in decision-making.
Empower the new health authority HERA to identify and respond to health threats, in coordination with other bodies.
Strengthen global cooperation through the development of an International Treaty on Pandemics.
"This regulation responds very clearly to the 74% of European citizens who want more European competence in health and crisis management, and to the priorities set out by the Conference on the Future of Europe. The European Health Union is being built step by step. We will continue to defend these ambitious objectives in the legislative work to come." Véronique Trillet-Lenoir
Press contact: claudie.gilot@europarl.europa.eu