The European Commission sets out its ambitions for a European care strategy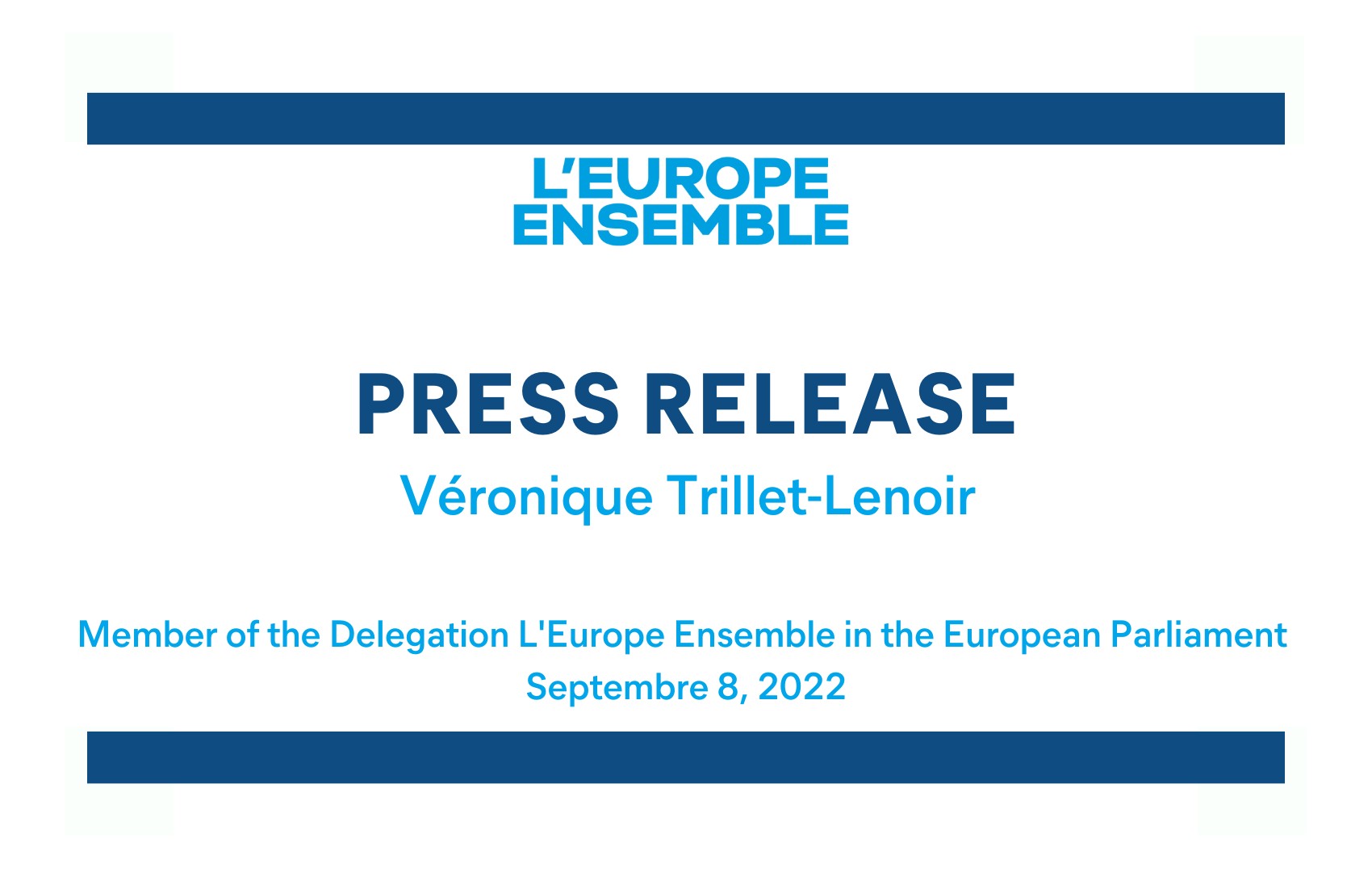 On Thursday 8 September 2022, European Commissioners Dubravka Suica, presented the Commission's strategy for a common European action on care.
This strategy is a follow-up to the European Parliament's recommendations adopted last July, and proposes a welcome action plan in a context where medical deserts, shortages of health professionals or even the deterioration of the mental health and working conditions of carers are undermining health systems in many European countries.
Véronique Trillet-Lenoir, Renew Europe's rapporteur for the parliamentary work on this strategy, welcomes the European Commission's proposals as a useful roadmap for providing all Europeans with access to quality care.
Many of the objectives defended by Renew Europe have been retained:
Improving working conditions, salaries and professional recognition in the care sector, to guarantee a better attractiveness of the professions, which are in decline following the Covid-19 pandemic, in particular through the strengthening of social dialogue and increasing the monitoring of the application of EU working conditions standards.
Fully implementing the European Child Guarantee and revising the Barcelona targets to ensure the right of every child to affordable quality education and care.
Supporting informal carers, by providing access to adequate support services.
Tackling inequalities in access to care, particularly in rural and remote areas, that the Commission intends to do notably by funding a research programme on adressing territorial inequalities and developing integrated solutions, including digital tools and telecare.

This strategy mainly takes the form of Council recommendations, which must now be debated,adopted and implemented by Member States.
"I welcome the Commission's proposal for a common European care strategy. It is a first step in responding to the clear demand of citizens to have access to quality and affordable care systems across Europe. This European framework also has the merit of recognising the need to improve the working conditions of care workers and to better recognise the role of informal carers at European level. That is why I now call on Member States to consider health care not as a cost but as an investment and to ambitiously adopt and implement the recommendations made. We will pay attention to the evaluation of these measures and will continue to advocate for legislative instruments at European level." Véronique Trillet-Lenoir