The Employment and Social Affairs Committee adopts Véronique Trillet-Lenoir's report to better protect workers from exposure to asbestos.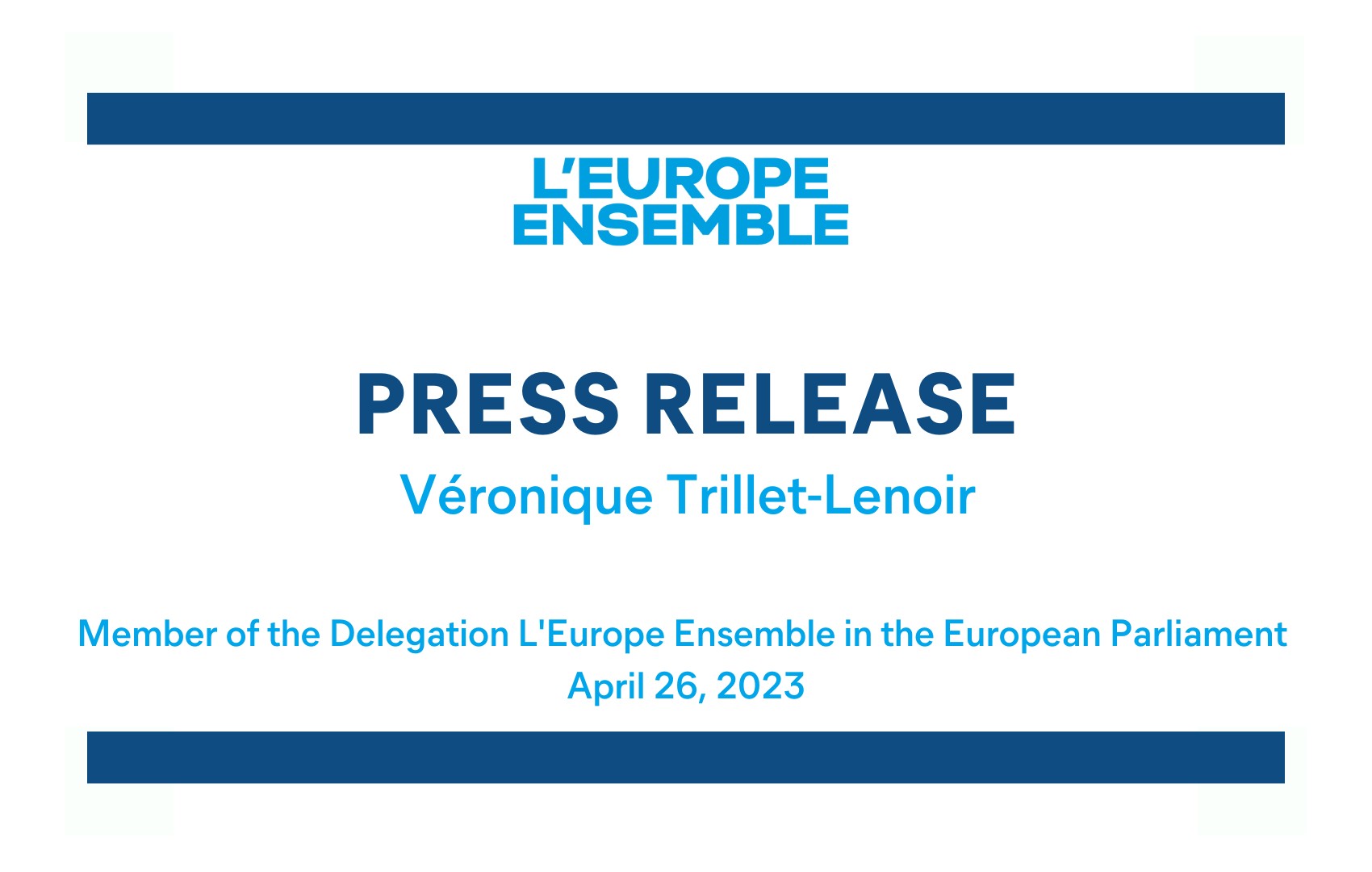 On Wednesday, April 26, 2023, the European Parliament's Committee on Employment and Social Affairs adopted with a large majority (40 votes in favor; 0 votes against; 7 abstentions) Véronique Trillet-Lenoir's report on protecting workers from exposure to asbestos. The text adopted constitutes the mandate of the MEP who is now tasked, on behalf of the European Parliament, to negotiate an agreement with the Council of the EU.

More than 15 years after its prohibition at the Union's level, workers, especially in the construction sector, are still exposed to asbestos, the leading cause of work-related cancers. For Véronique Trillet-Lenoir: "This revision constitutes the indispensable health and social pillar of the wave of energy renovation of buildings planned within the framework of the European Green Deal. As with any prevention policy, we will see the results in several years, but it is essential to act now, and to ensure the proper implementation of the legislation through reinforced training of workers."

Among the measures requested by the European Parliament is an initial lowering of the occupational exposure limit from 0.1 fiber per cm³ to 0.01 fibers per cm³, a level still measurable with optical microscopes used in the majority of Member States.

However, better protecting workers requires moving to a more efficient detection method based on electron microscopy. A transition period is necessary to allow Member States to equip themselves with these microscopes, which allow for better identification of asbestos fibers present in the workplace, and to carry out a harmonization work to ensure the consideration of thin fibers, which are particularly dangerous. This was a key point for the Renew Europe MEP, who was committed to aligning this revision with scientific data. "The data is clear on the danger of thin fibers, which may be even more carcinogenic. Not taking them into account would be scientifically unjustifiable and would constitute an obstacle to a good risk assessment, harmful to workers' health," recalls Véronique Trillet-Lenoir. This change in methodology would also allow for the occupational exposure limit to be lowered to 0.001 fibers/cm³, after a transitional period of 4 years.

"Faced with a carcinogen with no zero-risk level, focusing on a threshold is unfortunately not enough," notes the MEP. That is why the report provides for important safety measures, ranging from mandatory asbestos screening before work to better assess risks, to decontamination procedures to prevent secondary exposure, to provisions aimed at minimizing worker exposure on construction sites.
"The text adopted today meets a triple requirement: a health requirement for prevention, an equity requirement to reduce health inequalities, and a methodological requirement to base legislation on scientific data. I am proud of the work done with the negotiating team and of the strong mandate entrusted to me for negotiations with the ministers. This text confirms the European Parliament's ambition in the fight against cancer."
Press contact: claudie.gilot@europarl.europa.eu